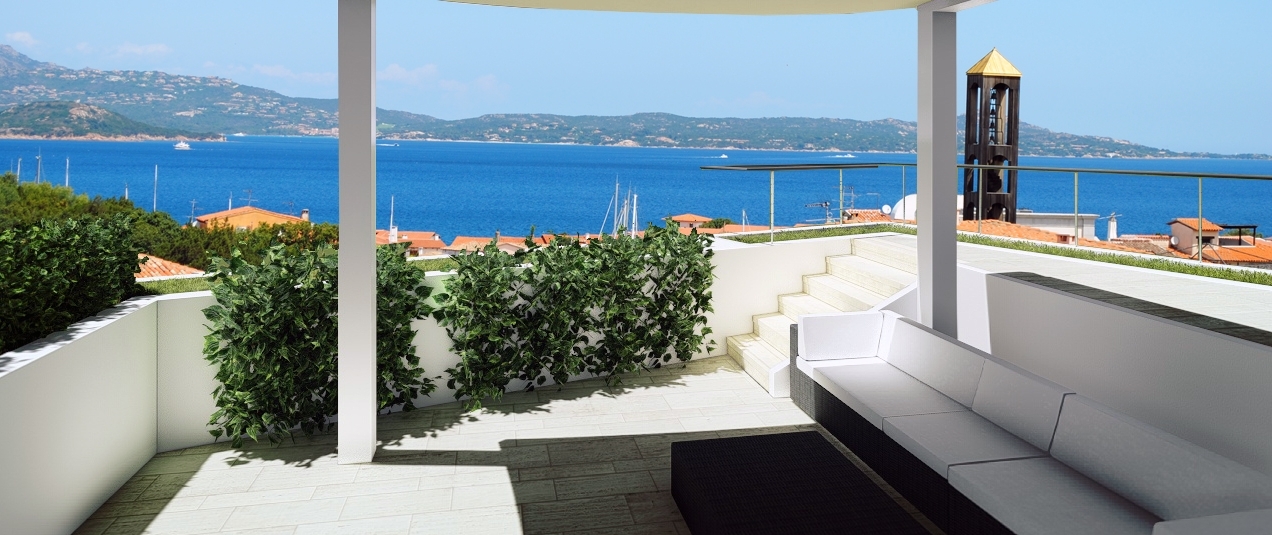 FINDEN SIE IHR HAUS IN SARDINIEN
The Technical document and Materials
The architecture of Porto Rotondo78 represents the combination of the character of the village of Porto Rotondo and the preponderant ones of the natural elements that draw the profiles and traits of this magnificent territory.

The project adopts a linear, essential and clean design that aims to mediate between the contemporaneity of an avant-garde architectural style and the splendid nature of this corner of Gallura, which is exalted in all its manifestations and forms; From the crystal clear sea to the suggestive sunsets in the mountains of San Pantaleo.

All spaces are defined in a rigorous language with materials ranging from traditional plaster, natural or technical wood, to natural stone (eg Orosei stone), to "corten", glass and vertical "green" walls.


MATERIALS AND FINISHES
External wall coverings – wooden technical / composite barrels.
Cladding of outside walls and public areas - Orosei Marble: material world-renowned for its natural colors, its structure and its durability and versatility that make it suitable for various uses.
Interior floors can be customized between the following two types of product:
porcelain stoneware floors (material or wood effect)
Prefinished wooden flooring
Sanitary fixtures, faucets and fixtures can be chosen from among the best quality versions and brands available on the market today.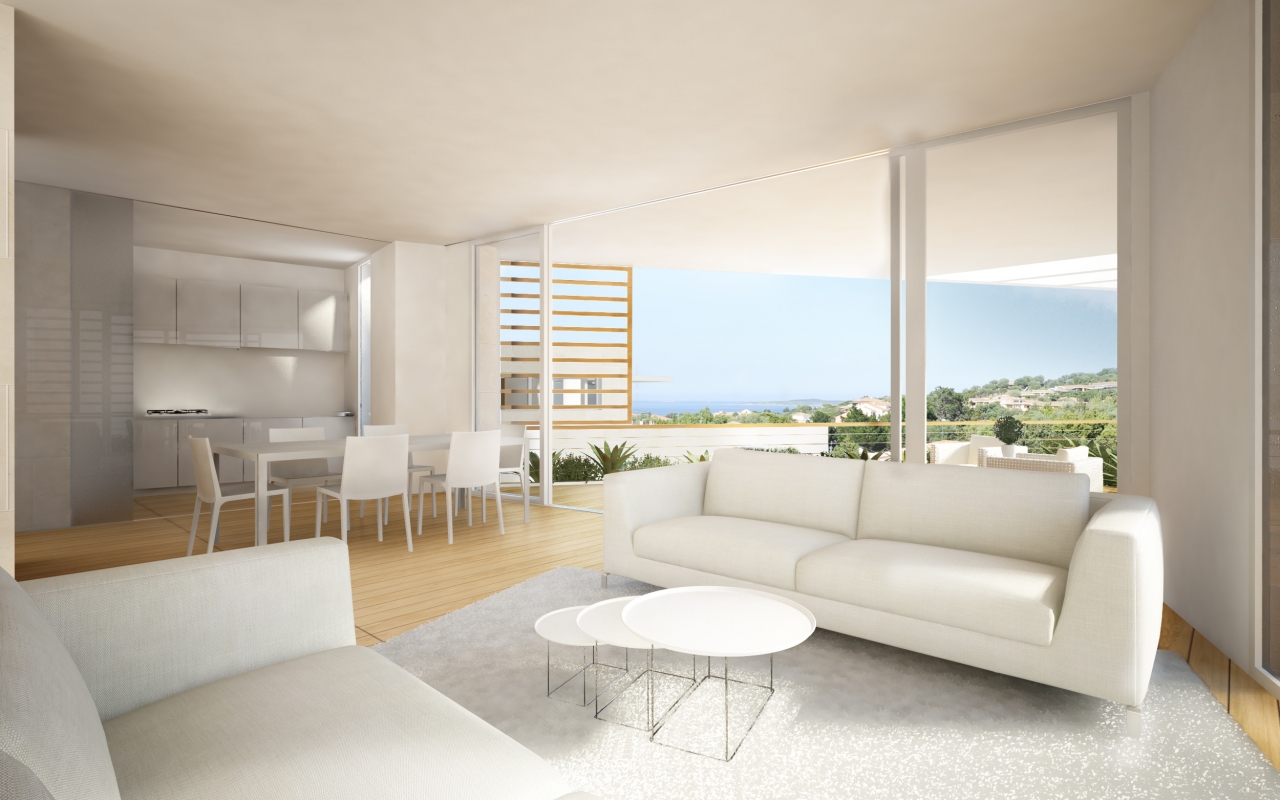 TECHNOLOGY AND COMFORT
The building will be in Class A ensuring maximum energy efficiency at minimal expense due to the wise use of an integrated system of renewable energy sources and sound and thermal isolation systems
Phototovoltaic and thermal solar energy
Floor heating
Use of the best technologies for thermal and acoustic isolation
Consumer accounting for single abitating unit
COMFORT
To enjoy the relaxation, the panoramic sea view, the sunsets in the mountains of San Pantaleo, the privacy of your apartment
Soundproof environments
Excellent climate comfort
Autonomous climate in every room
Brick perimetral walls with internal coast for best thermal insulation
Private and common large spaces to live indoor and outdoor