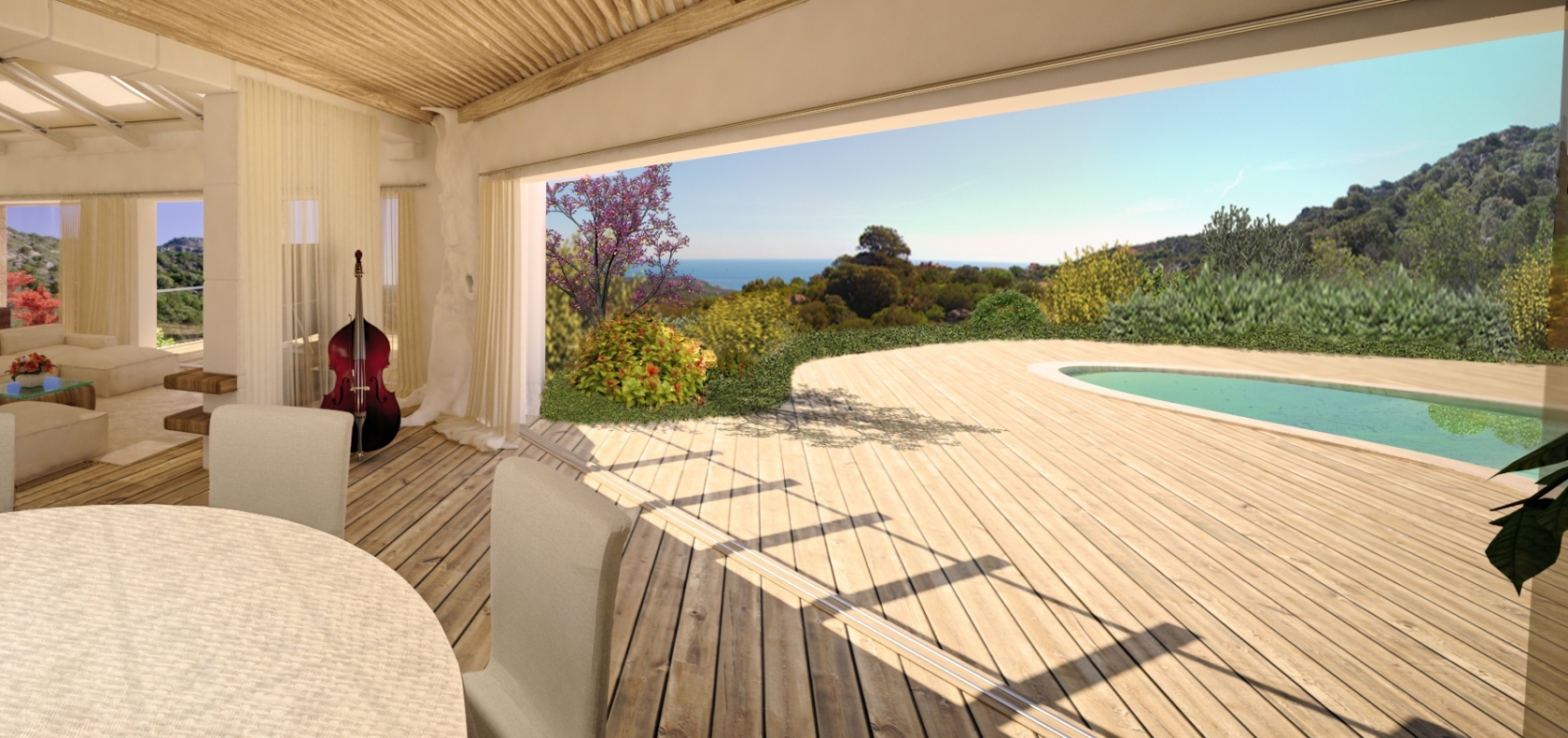 FINDEN SIE IHR HAUS IN SARDINIEN
New Design Variations - Le ville del Pevero
The Parco del Pevero context is unique: the abundant and scented Mediterranean flora faces the cobalt blue sea creating a fascinating fusion between colours and realities.
The architectural philosophy, which has given origin to this prestigious residential park, is in continuous evolution: starting from the main principle of the absolute respect for the environmental context, the building techniques and the utilized technologies are always the newest. This design approach enables to meet the wishes even of the most demanding international clientele.
In synergy with the architects that are working on this project, ImmobilSarda proposes an original design philosophy, even if it expresses a more modern and minimal architectural style. This new style keeps loyal to the principle of respect towards the peculiar "soul" that has always been part of this special place, trying to accomplish a perfect merger between this two different realities.

The new design philosophy considers the coexistence of two souls, the "ancient" one and the "new or modern" one. While maintaining continuity with the other existent villas, the new design is looking more towards simplicity with man and his wellness as the protagonist, with wide, bright and continuous spaces amplifying this feelings with large glass wall projected to the outside.
The idea is to use materials, colours and even scents to achieve the fusion between the interior and the external spaces, creating a stable coexistence between "past" and "present", which will make this location even more exclusive. We will have natural elements that have always been around mankind, like wood, stone, wax and porcelain, and also the wise use of modern steels and alloys.
The final goal of this new design is that every villa has both a modern and "antique" soul living together and perceptible from the first moment.