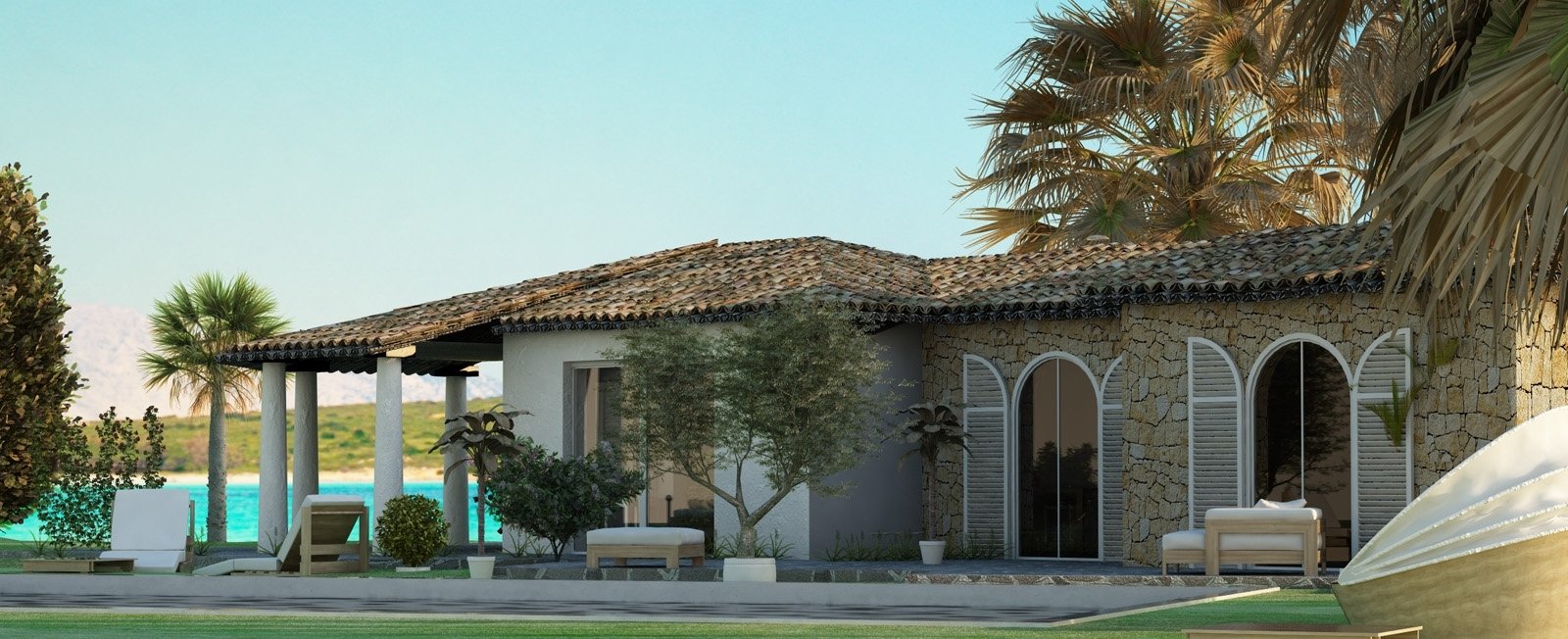 TROUVEZ VOTRE MAISON EN SARDAIGNE
Today you can choose among the best solutions close to the beach all with panoramic views and surrounded by wide private gardens.

Essential, large and private, each villa is to discover and has its own personality.
Three typologies of different sizes and volumes are available. They are arranged around an inner central courtyard and acts as a linking element of the house.
Detached villas
Semi-detached villas
Three families villas
Available in different types ranging from 150 to 350 square meters, with terraces and private gardens, all the solutions boast by elegant outdoor living areas ideal to enjoy outdoor Sardinian living: patios, covered verandas, pergolas, livable terraces, lush gardens with spectacular views of the sea and the private beach. The design of the property is enhanced by pools of water and Jacuzzi.
The villas consist of bright and functional areas, generous living room, kitchen, two bedrooms, single bedroom, three bathrooms, utility rooms: some units have hobby rooms.
Some villas offer master suites located in characteristic towers with unlimited views of the Archipelago.

Each property is enhanced by:
Outdoor parking spaces covered by a pergola, or garage,
Hedges and local stonewalls to delimit each housing units.

EXCLUSIVE SINGLE FAMILY VILLAS ARE TOTALLY CUSTOMIZABLE, DEPENDING ON THE NEEDS AND DESIRES OF THE CUSTOMERS.