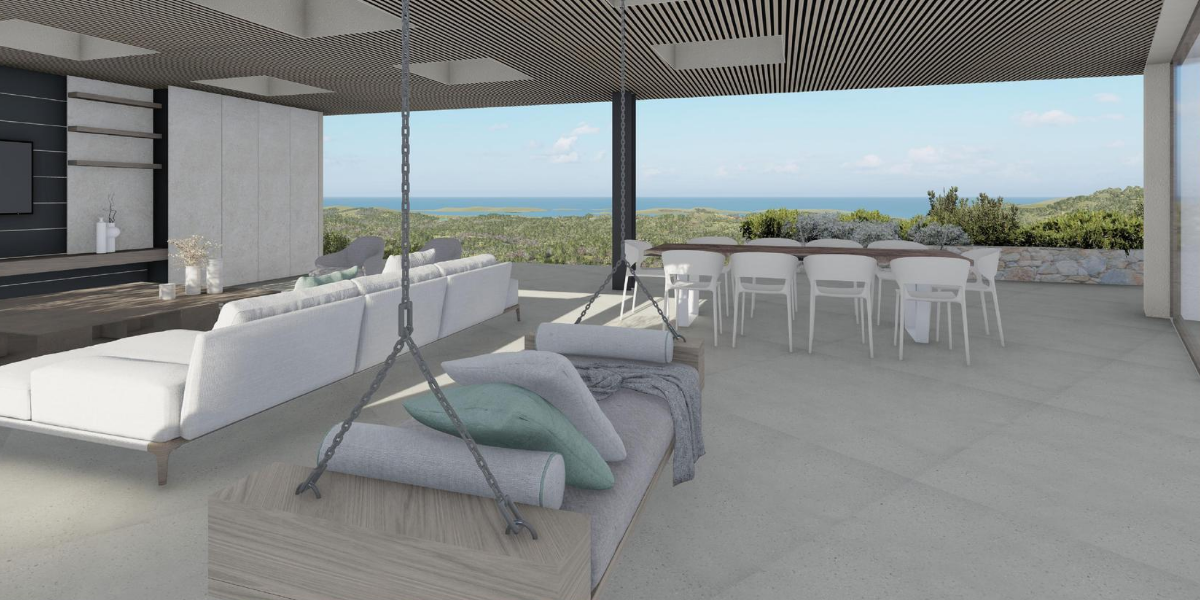 FINDEN SIE IHR HAUS IN SARDINIEN
The Laboratory of Ideas & The Neuro-Architecture
TAILOR-MADE BESPOKE DESIGN

Our tailor-made designs are thought and made by our "Laboratory of Ideas" formed by professional architects, interior designers and techs capable to understand and enhance the beauty of the land and the pure nature, designing zero-impact villas, focused on the energy saving and on their coexistence with the surrounding scenery.

The main goal is to guarantee a continuum with the landscape and to create an ideal microclimate taking advantage of the land characteristics to obtain the highest performances possibile related to wellness living, while putting great care into respecting the habitat.

WELLNESS AND SUSTAINABILITY

Immobilsarda - Christie's is always looking for the key of wellness and healthy living in harmony with nature. Santa Teresa Hills makes every need of the client a reality thanks to the great possibility of personalization, so that the key of well-living will open the doors of your new tailor-made home.

Inner well-being comes from wellness living, from the dialogue between our needs and the respect of nature. Nature itself needs the expert hands of men to become a new kind of beauty that comes from the perfect balance of man and nature, of old and new, creating "richness" and new resources for everyone.

All client needs will be fulfilled by our experts following the modern canons of eco-architecture and neuro-architecture like:

- The study of orientation and panoramic views;
- The analysis of spaces and volumes to enhance the privacy;
- The indoor-outdoor living concept;
- The study of the landscape.
Immobilsarda has always put great care into the respect of nature by using modern building techniques, promoting also green-building and eco-sustainability. We believe that only by respecting nature men can find pure wellness, and Immobilsarda is first in the line to promote a lifestyle to rediscover what is today called mental wellness.