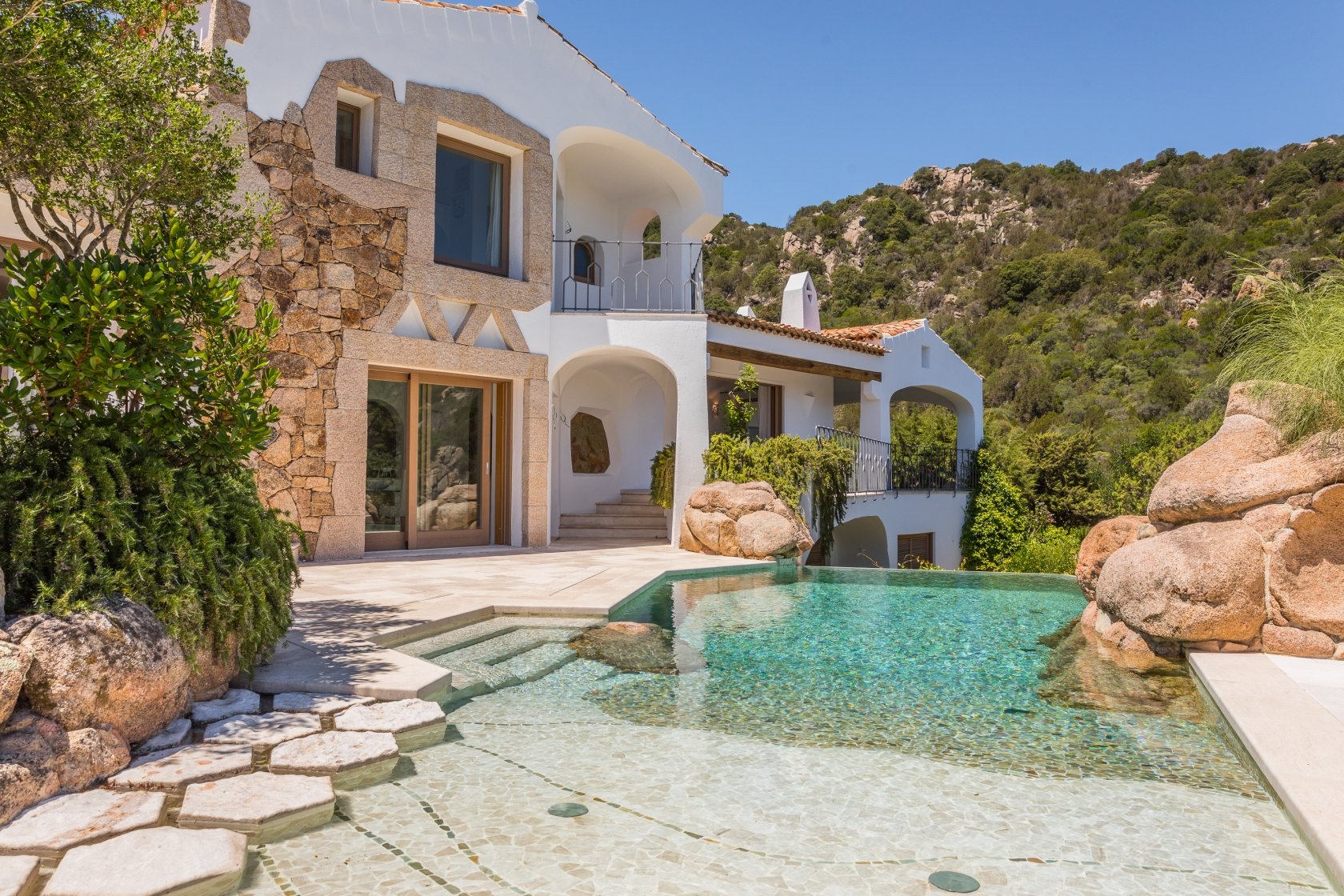 SEARCH FOR YOUR HOUSE IN SARDINIA
Top 11 Luxury Villas For Sale In Sardinia
Italian villas for sale in Sardinia overlooking the unspoilt sea of Gallura and Emerald Coast. Luxury properties nestled in nature like diamonds in the rock.
Precious houses immersed in the perfumes of myrtle and rosemary. Their shapes are soft curves as if they were modelled by the gentle breeze that for centuries has shaped the granite rocks of North Sardinia. Their pastel colours blend with those of the broom and the heather. They are surrounded by immense parks and gardens, protected by secular olive trees.
The real estate value of these villas in Sardinia by the sea is going to increase over time. Because these properties are in exclusive locations just a few meters from white beaches along stretches of coast where it is no longer possible to build. The villas were designed by internationally renowned architects and made of high quality materials, renovated or newly built according to the most modern architectural standards.
Look at the photos of the stunning outdoor areas and the elegant interiors of these dream villas by the sea.