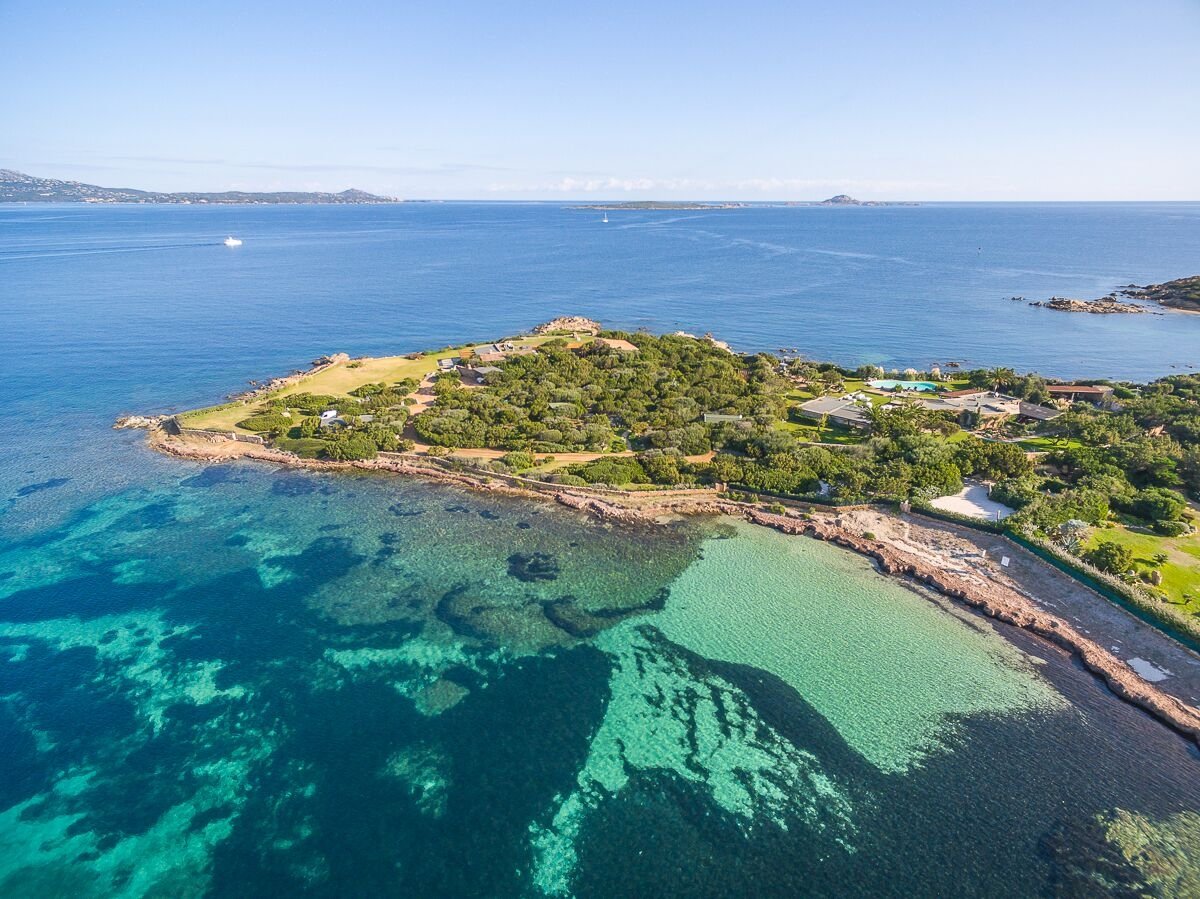 SEARCH FOR YOUR HOUSE IN SARDINIA
Sardinia and Gallura
Home » Gallura » Sardinia and Gallura
There are many clichés about Sardinia and, little by little, a great halo of fame has grown around this wonderful island.

However, the great Sardinian myth, the charm of a veritable small continent and its ancient civilization cannot be taken for granted, as they are the result of careful policies which, over the past 50 years, have sought to maximise its qualities. The island, with its beautiful beaches and the lush Mediterranean vegetation that surrounds them has so far been able to protect its territory and meet the need to develop a tourist industry that is compatible with environmental protection. It is a delicate balance to which even the recent regional legislation and municipal regulations have tried to direct their attention, since the defence of a precious and unparalleled natural heritage is at stake.

At the same time, much effort has been made to develop and make compatible an organized all year round active tourist industry, one that exploits the benefits offered by the various seasons to develop economic welfare to an island that is the second-largest in the Mediterranean area. Just think of Gallura and, more specifically, to Costa Smeralda, a name invented by Karim Aga Khan in the sixties and that today has become a real brand. The Aga Khan's investment had a dragging effect: several entrepreneurs reached this region, even from abroad, and bought lands bordering on the sea. Architects, artisans, artists and professionals worked side by side with pools of investors. They sought and adopted that sensitivity towards the indigenous land, endeavoured to respect the environmental context in building and spontaneously committed themselves with local authorities to defining the first landscape restraints as early as in the seventies, and established that very University of Culture that was later imitated in Sardinia.

Gallura has approximately 450 kilometres of coastline. It is a land that has remained in its natural state, devoid of intensive farming activities, free from factories, with no visual and physical barrier that marks the horizon. This territory has been protected by the existence of landscape restraints since 1974. All that is still being built near the sea belongs to old sea-bordering apportionments that are getting fewer and fewer. Today, Gallura is to be considered a big territorial city whose centre is the lively town of Olbia, and its suburbs the areas that extend to Porto Rotondo, Porto Rafael, Porto Cervo and Palau down to Santa Teresa and Aglientu. Please accept a bit of advice: strip off the old "tourist" mentality if you really wish to get some real and profound life experience. For example, while travelling across Gallura to explore it, this hospitable land will reveal its thousand secrets, its stunning resources and will take you by the hand and lead you to discover an alternative way of life. You will shift from a common place to a special one.

You will notice you will be discovering your land, you will be sharing it, in a love that will help you be reconciled with life. That is why there is a key, Gallura's Golden Key. It could be the key to your house, forever, and if you are so lucky, you will have a place to live, the House where to stay (and sometimes leave from) to get to know Gallura and conquer it day by day.

If Sardinia is the Mediterranean Queen, Gallura is its crown, sparkling with gems. Gallura: Sardinia's pride. A primary need of our time is the possibility to choose one of those rare places where harmony and balance between development and uncontaminated nature are really guaranteed. Gallura is one such enchanted place. The sea is not crossed by large oil cargos and sea currents, due to the beneficial effect of an extremely indented coast, create a balanced and protected ecosystem. The air has a special transparency as a clear and transparent wind and a sea breeze healthily approach and continuously renew the atmosphere by rejecting all polluting flows, even due to the absolute absence of thick industrial settlements. The earth, wisely dosed in its geological composition including rocks and fertile clods and dominated by a ring of mountains that filter the purity of air currents, lodges original and richly scented vegetation and protected and rare wildlife. Finally the fire is the symbol of human settlements that here in Gallura are an answer to the natural measure of life that the natural laws have dictated for thousands of years for everybody's welfare.

Here life quality, as people often say superficially, is something you can touch with your hand, due to the very low population density per square kilometre, the size of villages and towns, modern health protection equipment and the large spaces available to man. Yes, Gallura wisely protects the lives of its inhabitants, and equally wisely, modernity and positive technologies do not show the harsh and merciless flip side of the urbanised mainland.

So for you the key to understanding the reasons for your choosing Gallura.