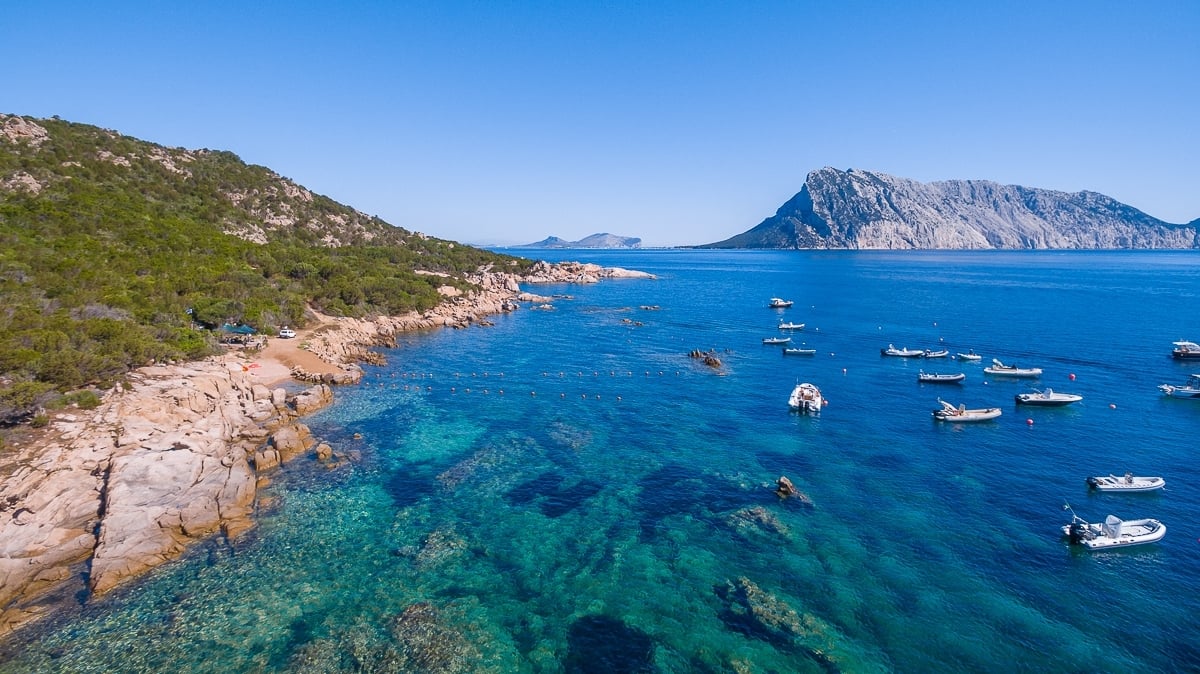 SEARCH FOR YOUR HOUSE IN SARDINIA
48 years of Immobilsarda
Home » About us » 48 years of Immobilsarda
Immobilsarda has been for more than 45 years among the protagonists of the Real Estate sector in Sardinia. Serious and reliable partner it is the guaranteed choice for those who want to invest in high quality tourist properties, buying, renting or developing.

Immobilsarda offers luxury real estate in Sardinia and Italy and consulting services of high standing and strictly confidential: sale and rental of exclusive properties, private real estate, new construction and top property.

The Immobilsarda Group offers consultancy and Property Finding service for those who want to sell or buy a prestigious property in Gallura - Costa Smeralda, in Sardinia and throughout Italy, and for those who want to manage high standing operations in a confidential way.

Immobilsarda was born from the forward-looking vision of its founder Giancarlo Bracco, who since 1974 has been the bearer of a new concept of real estate which has been able to combine services, environmental protection and research of quality and well-being.

The story of Immobilsarda has always been intertwined with that of the territory in which it was born and developed, Gallura - Costa Smeralda, with 450 km of pristine coastline, islands and inlets protected since 1968 by landscape restrictions that prevent the construction of new property within 3 km from the sea.

The characteristics that have made this area in the north of Sardinia one of the most sought after and unique in the Mediterranean are the same that led Immobilsarda to become an established reality in high-end real estate market: the ability to combine passion, tradition, professionalism and innovation to offer quality service and products.

Our greatest wealth is our customers. For this reason we build our business around their specific needs, putting at their service our experience, skills and professionalism.

We have developed an ability to understand and interpret the needs of the customers, acting as property finder which can find and select the most suitable solutions for a specific target of customer, because a house is not just a property, but a value over time.

Our ability, after over 45 years in the field, is to be able to identify for each type of customer his style, his lifestyle, the perfect location, in a word ... his perfect home.

With a unquestioned knowledge of the area, Immobilsarda combines a strong international vocation, being partners and affiliated with some of the most exclusive network of luxury Re: Christie's Internatonal Real Estate, EREN, Luxury Portfolio, Leading RE and FIABCI.

The membership in these international luxury networks enables Immobilsarda to reach a global clientele, able to understand and appreciate the characteristics of the product of Gallura - Costa Smeralda.

Our presence throughout the country, combined with a deep knowledge of local markets, allows us to seize every opportunity to make business processes faster and have a clear and accurate view of the general conditions and future trends of the global real estate market.

Through its extended structure in Gallura - Costa Smeralda, an organization based on business units and an integrated approach between the different teams, each department of ImmobilSarda is able to offer integrated services, specifically designed to ensure the maximum return on investment to owners and developers.


WHY IMMOBILSARDA
Over 45 years of experience in the Real Estate guarantee competence, reliability and professionalism.

A prestigious portfolio of selected properties in Sardinia, but also nationally and internationally renowned;
A database of loyal customers, highly profiled and selected for over 45 years
A major global sales network - An international network guaranteed by affiliations of the highest level and professionalism
Distinctive and exclusive Marketing tools
Deep knowledge of the dynamics of the Sardinian, national and international real estate tourism market
Capillarity on the territory guaranteed by offices in Sardinia - Porto Cervo, Porto Rotondo, Porto Rafael, Santa Teresa, Palau, Olbia Airport - and a historic showroom in Milan
A continuous and "turn-key" service during the process of buying and selling, the negotiations, the after sale and possible customization of the property
Operations and services available all year round
OUR SERVICES
Agency / sale / rental / management
Consulting and Development
Identification of investment opportunities
Asset Management
Property valuations
Feasibility Studies / Business Plan
International Network
Marketing Services
Property, Project Management
Technical analysis, planning and administrative
Project Management