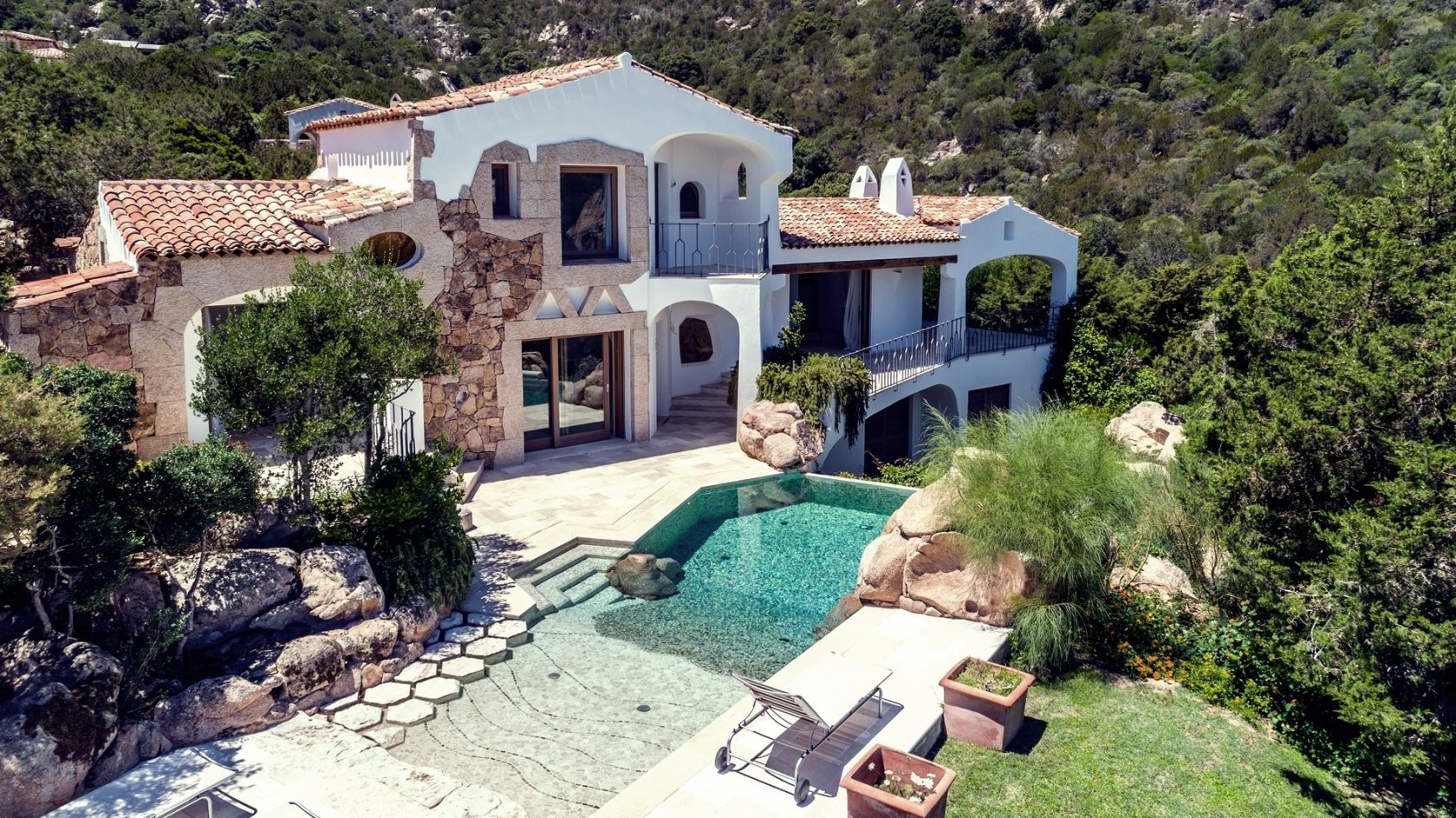 SEARCH FOR YOUR HOUSE IN SARDINIA
The Planning Philosophy - Ville del Pevero
The newly built residential project of the Ville del Parco del Pevero was born from the desire of the internationally renowned art master and architect Jean Claude Lesuisse, the designer of the most beautiful villas on the Emerald Coast, but above all a man who has the vision to unite art, tradition and humanism, to create a magical place in which the authentic Gallura spirit could revive.
The villas take inspiration by the concept of "La Filaschedda", which in Gallurese dialect means source that guarantees prosperity and longevity. Around this source of life, the beautiful independent villas have been expertly set up.

The prosperity of the natural elements, which characterize the villas, is reflected in the materials used, in the technical construction and in the spaces layout that create a continuity between interior and exterior.
The magical atmosphere of living in such beautiful homes and the longevity of the surrounding natural heritage are the main elements of this Residential Park - made up of all different villas - in the heart of Pantogia hills in Costa Smeralda.
Privacy, tranquility and total immersion in nature are the key elements that distinguish this residential complex, unique in the whole area.