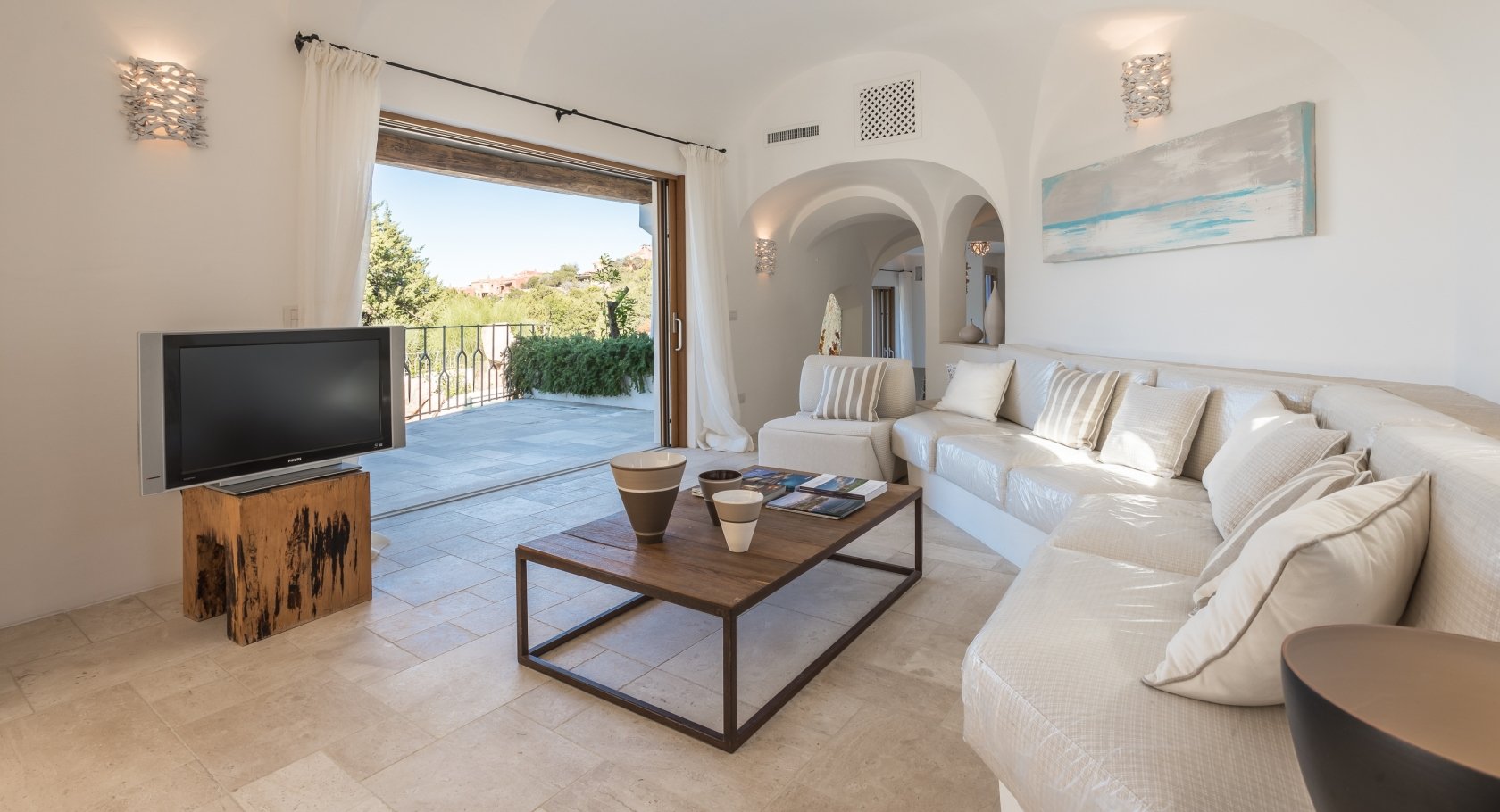 SEARCH FOR YOUR HOUSE IN SARDINIA
The Architect and The Architecture - Ville del Pevero
Energy, Material, Mind
The personality of Jean-Claude Lesuisse is reflected in these three universal factors: the breath and movement of a spontaneous architecture in continuous expansion, listening continually to nature and to man. Feeling a part of this land, he has made it his ally and accomplice, translating its message with strong intuition and respect. The whole play of perspectives supercedes the standard canons of architecture and the so-called 'mental symmetries'.
The architecture follows the charming traditional landscape and merges with the luxuriant nature. The combination of high quality materials and advanced technologies make these properties refined modern villas that respond to the taste of the most attentive and demanding clientele.
The elegant finishes further emphasize the genuine exclusivity and elegance of the villas. Plasters in natural tones, delicately-worked wrought iron trimmings, hand-crafted meranti mahogany fixtures, artistically-inspired Murano glass inlays ancient curved tiles, slate stone, floors of artisan terracotta and roof-gardens. Details that exalt the character of each villa: interiors wrought manually in varying patterns and forms, artistic spot lighting in coloured glass and wrought iron. Not to mention terraces covered by brickwork roof and chestnut pergolas with trellis.
The interiors are shaped by hand with masonry techniques using Nervometal; the floors and floor coverings are Biancone di Orosei or terracotta, in varying patterns and forms; the artistic spot lights have been realised in brickwork and coloured Murano glass and wrought iron, based on art direction specifications from the maestro Lesuisse's studio.
Neither has technology been ignored: centralized alarm systems are included, and a heating system to which a split air conditioning system is connected, data sockets, and, in some buildings, a gym/relaxation area is provided.