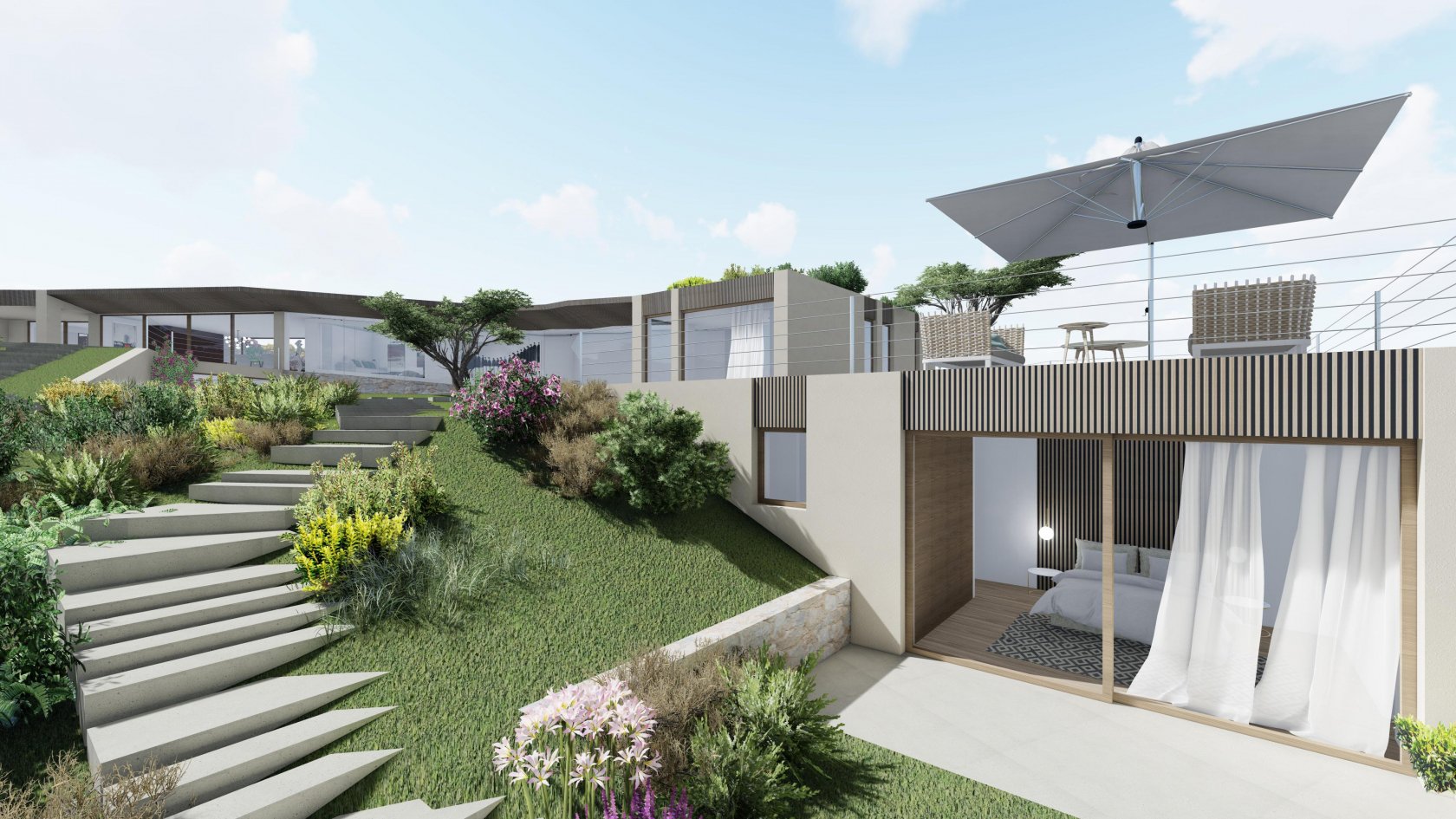 SEARCH FOR YOUR HOUSE IN SARDINIA
Santa Teresa Hills Building Philosophy
The idea of these new designs is to make the villa become part of the landscape, where building and nature are one thing exalting life quality, living comfort, wellness and respect for the environment.

In this gated community, NATURE is the one and only protagonist: each villa is thought to harmoniously blend into the landscape, with local natural material like monolithic granites and high-quality woods worked by the hands of expert artisans.

Every design is drawn to integrate the villa in the natural environment. The will is to "hide" the building in the nature of Gallura. All the architectural elements mixed with the lush vegetation create an harmonious union that is never intrusive and offers breathtaking views from every corner of the house.

Thanks to the green roofs and the landscaping choices, the villa seems like disappearing in the Mediterranean maquis. The materials as well as the plan layout are studied to make them combine with the shapes and the colours of this location. Granite, plaster, wood and glass mix together becoming one thing with the Sardinian scenery.