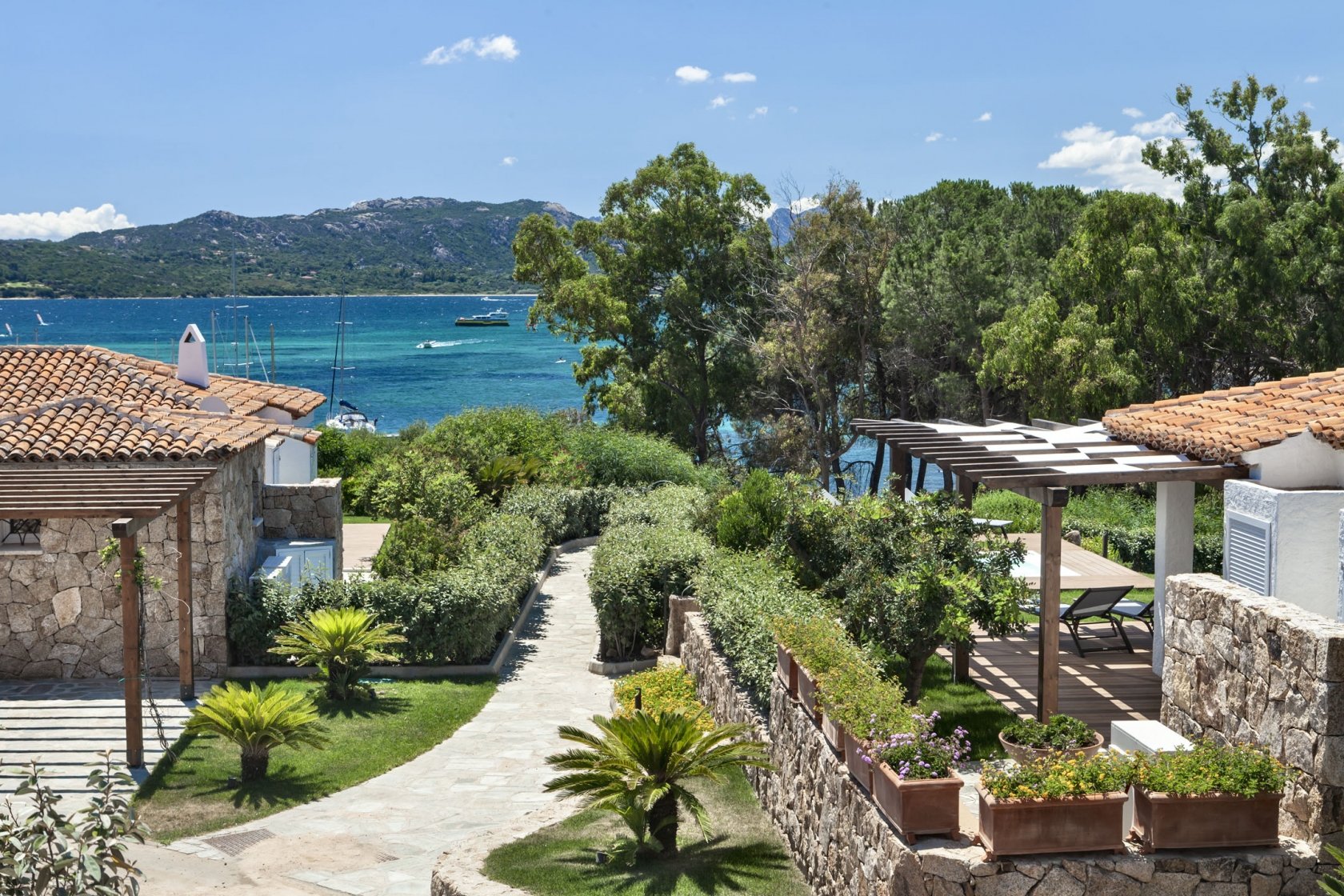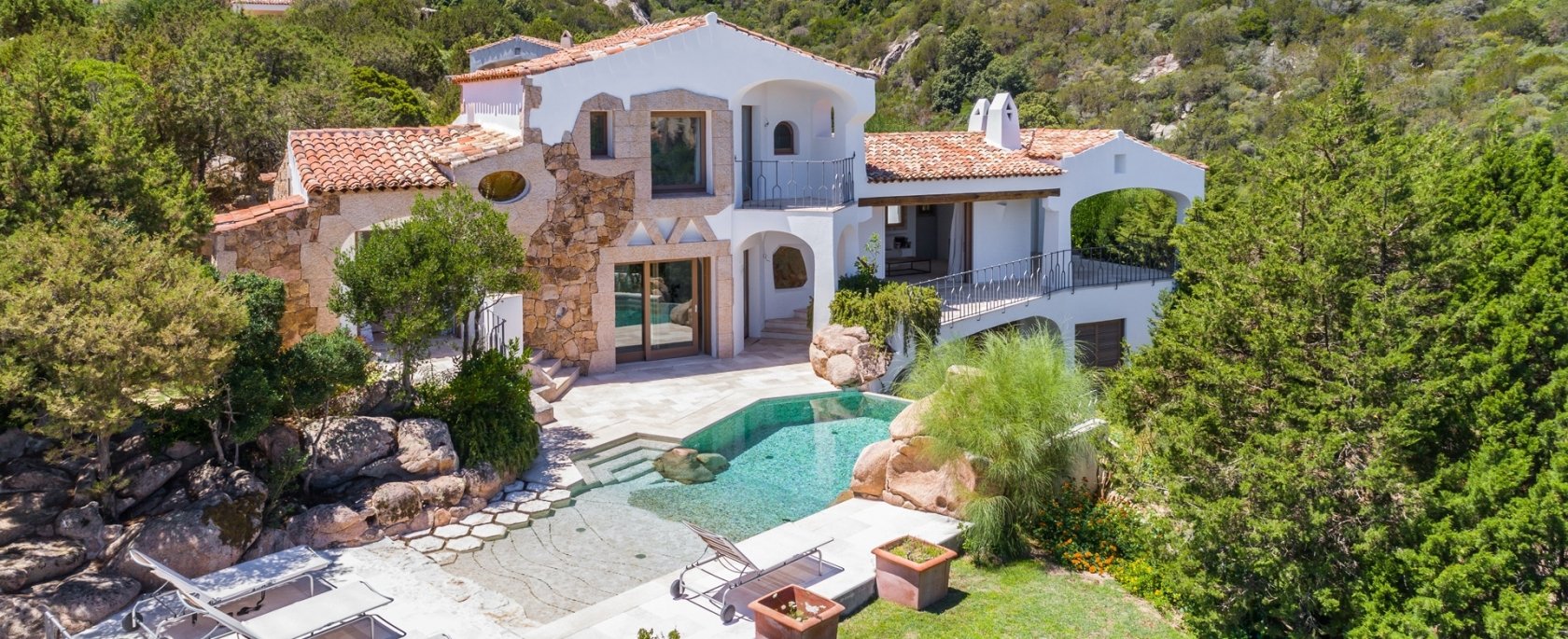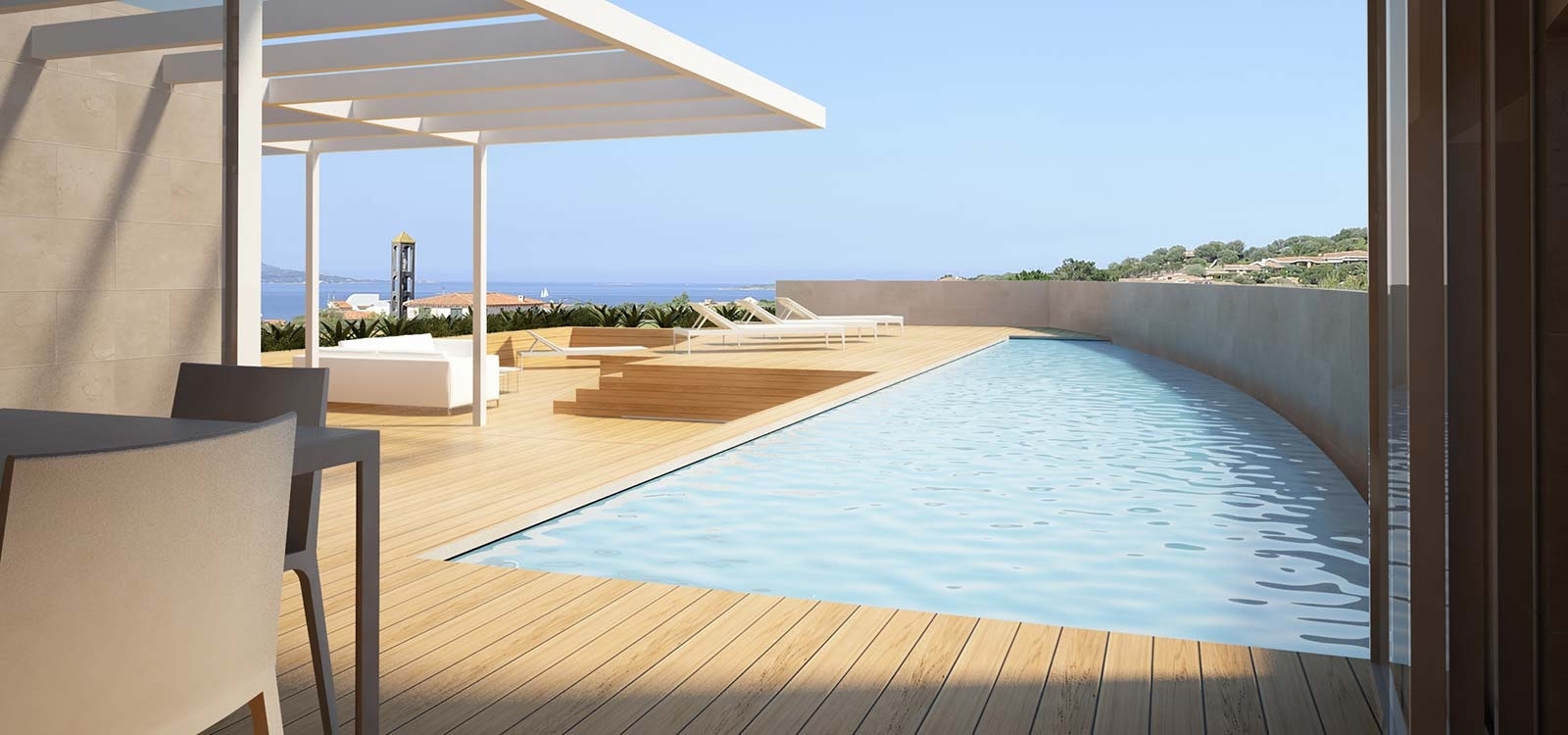 SEARCH FOR YOUR HOUSE IN SARDINIA
Newly built real estate in Sardinia - Gallura
Home » For sale » Newly built real estate in Sardinia - Gallura
Here you have a selection of newly built and renovated real estate in Sardinia - Gallura. They fully represent Immobilsarda philosophy: real estate close to the sea and services, merging with nature, with high-quality luxury house finishing.

In the heart of Gallura - Costa Smeralda, few minutes from Porto Cervo, Borgo Harenae Elite Villas & Exclusive Suites is a unique new residential complex beautifully inserted in a private 6-hectare green park by the sea not far from Cannigione. The project, nearing completion, is fully guarded and equipped with concierge and comprises a residential area with 24 newly built villas, immersed in the native Mediterranean vegetation that extends to the sea. Overlooking the sea, the villas offer guests swimming pools and private ponds, pieds dans l'eau gardens, Jacuzzi, direct and exclusive access to a private beach and five-star services on demand.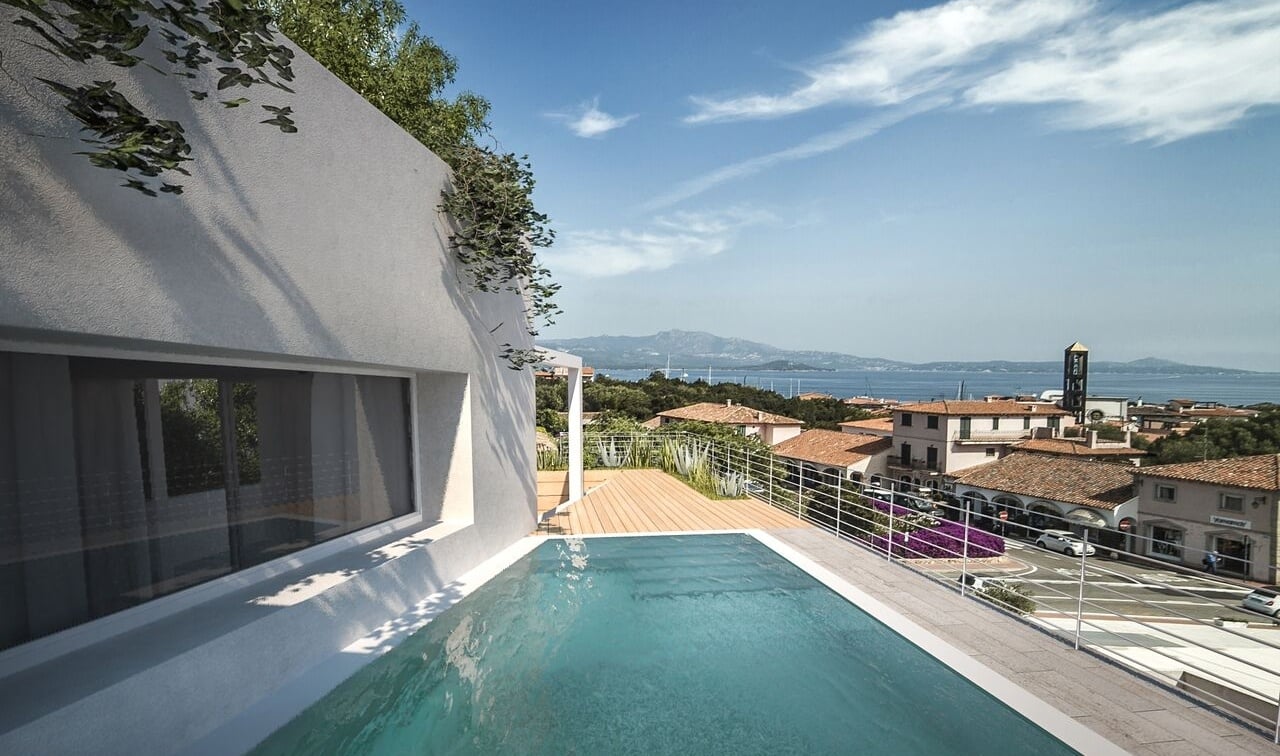 In the exclusive setting of Porto Rotondo, there are 27 luxurious apartments built following the most modern architectural standards and state-of-the-art-design: beautiful penthouses boast a private swimming pool and panoramic terraces and refined apartments feature wide terraces, private gardens and a wonderful view of the coastline. These apartments are set in the prestigious PortoRotondo88 Residence, few steps from the Marina and the best services of Porto Rotondo.

Capo Ceraso Resort offers recently renovated independent houses with 2 bedrooms, 2 toilets and extensive gardens with solarium. Capo Ceraso resort is set in a seafront garden, with pool, tennis courts and a sandy beach, surrounded by over 16 hectares of private park, with direct access to the sea, where you'll be enveloped by the colors and essences of the lush Mediterranean maquis typical of Sardinia, and you will rediscover the real contact with nature and regain your inner balance.
In Baia Santa Reparata you can choose among 2, 3, 4-roomed properties. These recently renovated buildings are just 300 mt away from the sea, close to all kind of service. They enjoy a stunning seaview . Close to the beaches of Palau, within the Residence " i Gabbiani", we invite you to discover 27 newly built 1, 2, 3 and 4-roomed properties. The Residence offers a swimming pool.
Finally, you can realise your dreamy villa developing your own project, on our building plots in Portobello di Gallura and in Costa Smeralda.
Please, do not hesitate to contact our property finders. We'll be happy to help you find the best house for your needs.
Discover the new buildings, the recently renovated villas and the new project to finish or to develop following your needs and your personal taste.